WELCOME TO DIVINE CLARITY
We Specialize in High Frequency Products, Services, and Workshops to Heal, Grow, & Awaken.
Our forte is bridging the gap between science and spirituality, and empowering individuals to embrace their connection to Spirit, and to create their own reality.
Located at 2071 Portage Avenue, Winnipeg, Canada, we offer in person and online Services & Workshops Worldwide.
ONLINE SHOPPING is available here 24 hours a day.
In person Shopping available during our open hours here. Curb side pickup and delivery available.
Check out shipping options, including free shipping with eligable purchases.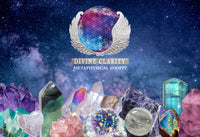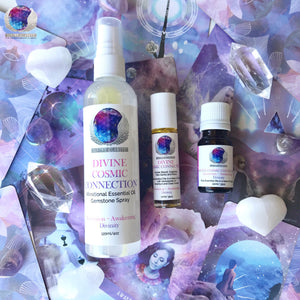 Our Custom Essential Oil Line
Divine Clarity's custom Vibrational Gemstone Sprays, Roll-Ons and Essential Oil blends are designed to raise one's vibration.
Each blend includes spectral energies of plant essences, crystals and gemstones, alchemy essences and dozens of vibrational frequencies such as: sound therapy, geometric patterns, planetary alignment, crystalline energy, colour, blessed water and more. We have over 50 blends and oils.
SHOP NOW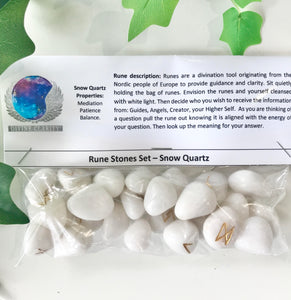 Tools for aspiring Healers, Psychics, Mediums, Card Readers, etc.
We carry a great selection of esoteric tools to connect to spirit.
We have a great selection of oracle & tarot cards, crystals, wands, books, healing sets, chakra tools, home decor and more. 
We have new treasures coming in weekly!
SHOP NOW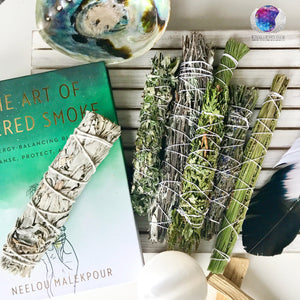 Smudging Tools and more!
Energy can be felt and is often referred to as a vibe or atmosphere. Everything in this world is made up of, and absorbs, energy including your home, business, belongings, jewelry, etc. 
We offer a variety of energy clearing tools to ensure yourself and your space is high frequency, which creates harmony on all levels - body, mind and spirit. 
SHOP NOW
Testimonials
Had a great experience shopping online right before the holidays!
Was so surprised with the quickness of the whole process! It was a pre-Christmas felt like a kid again un wrapping all the Beautiful wrapped packages! Loved loved loved my whole experience from start to finish! Thank you Divine Clarity it was truly a beautiful experience!!!

Errin Flamand
I was very surprised how quick my order came in and also all the things I ordered were exactly what I was expecting. They do a great job with packing as well prices. 👍🏻

Errin Flamand
Such quick service and shipping. Packaging was perfect and nicely wrapped. Beautiful products. Thank you <3

Jena Filewich
Absolutely love this store and was sent a sweet gift with my purchase. They know their stuff and have amazing products!


Gwen Labossiere
Divine Clarity is 100% amazing. They treat customers with love, and they take extra care to infuse love into the products they sell. They also make sure to consistently cleanse and activate crystals and metaphysical items so they are ready for use (most places leave items dormant).



Anastasia Burtnick: Google Review
Divine Clarity and its staff are amazing! Everyone is kind, real and genuine! I have taken many classes with Kristel and they always amaze me! Just last week I had ordered products from their shop and it was shipped the same day! Thank You Divine Clarity!


Sarah Rewerts: Google Review
Super store that has everything you need!

Mike Dennys: Google Review
Lovely shop full of treasures !
I recently purchased an eye pillow & I absolutely love it!

Jamie Cespe: Facebook Review
Location
DIVINE CLARITY Spiritual Centre & Metaphysical Shoppe
2071 Portage Avenue, Winnipeg, MB R3J 0K9, Canada