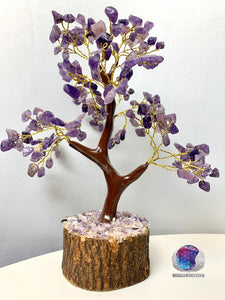 Description:
This gemstone tree is handcrafted with over 180  amethyst gems as leaves, and a wood base with more gemstones. Bring sparkle and positive energy to your home!
Amethyst is the stone of intuition, peace and healing.
Size: Approximately 11" high x 6" wide.  Each tree is unique and varies in shape in size.
Quantity: 1 Gemstone Tree