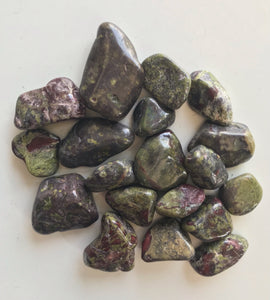 Properties: Dragon Blood is a great crystal for giving you strength and determination. It will help you become more creative and give a overall sense of love.
Chakras: Heart & Root
Zodiac: Leo & Virgo
Planet: Mars
Element: Fire & Earth
Quantity: 1 tumbled piece
Dimensions: Approximately 2.5cm H x 2cm W. Every one is unique and varies in shape, colour, and size.