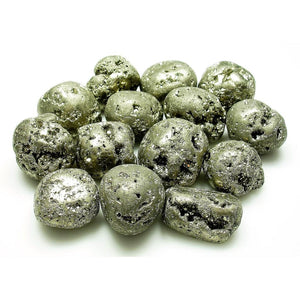 Properties: Pyrite is a powerful protection stone which shields and protects against all forms of negative vibrations and/or energy, working on the physical, etheric, and emotional levels. It stimulates the intellect and enhances memory, helping to recall relevant information when needed.
Chakras: Solar Plexus
Zodiac: Leo
Planet: Mars & Sun
Element: Earth
Quantity: 1 raw piece. 
Dimensions: Approximately 3cm H x 2cm W. Every one is unique and varies in shape, colour, and size.