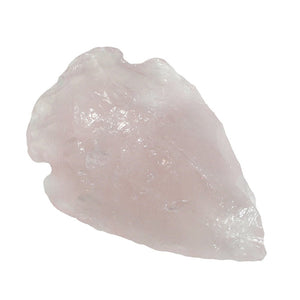 The Arrow Head is a totem of courage, protection, and strength.
Properties: Rose Quartz represents universal love. It is the stone of gentleness, love, romance, trust and harmony.
Chakras: Heart
Zodiac: Taurus & Libra
Planet: Venus
Element: Water & Earth
Quantity: 1 piece
Dimensions: 3cm x 2cm approx. Every piece is unique in size and shape.