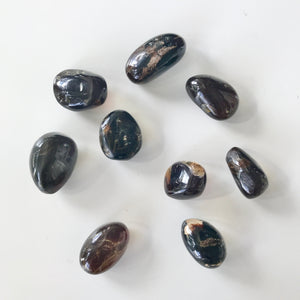 Properties: Amber is believed to aid with creativity and self-expression, increase protection, and bring about physical healing and wisdom.
Chakras: Throat, Solar Plexus & Sacral
Zodiac: Leo, Libra, Aquarius
Planet: Sun
Element: Fire
Quantity: 1 tumbled Amber mini piece
Dimensions: Approximately 4cm x 2.5cm. Every one is unique and varies in shape and size.